Riedell Solaris introduces cutting edge technology and design that will re-define performance and comfort standards for quad boots.
Available in sizes 3.5 - 12, Full and Half Sizes (split sizing also available)
Width is contourfit C/AA
Snugg AA heel size eliminates lifting, C width ball accommodates narrow and wide feet, and modern shape toe improves toe comfort
Uppers are black Kanga-Tan full grain leather
Liner is Strata Microfiber Liner. Tight weave, antimicrobial perforated microfiber lining with moisture and odor resistant treatment.
Ankle closure is V-Lock Strap. High-tensile polyester webbing strap is positioned low to definitively lock the heel in place,preventing heel movement and slippage.
Anatomical curved collar made from supple, glove leather, cradles the ankle for maximum range of motion and comfort.
Fox tongue with dual density foam padding. Premium open cell foam topped with closed cell foam offers abundant comfort, durability and protection from lace bite.
Dynamic response outsole is a state of the art, two piece outsole/midstream system. The inner piece or the midsole is made from polycarbonate and offers strength, rigidity and durability. The Dynamic Response Outsole is made from polyurethane and offers dampening. The rigidity and strength offer great response while the dampening property makes it very comfortable to skate.
The polycarbonate midsole is designed and manufactured specifically for our last, giving it contours not found in flat carbon fiber or fiberglass quad skating boots. These contours hug and support the natural contours of the foot. By contrast, carbon fiber and fiberglass shells of quad skating boots are typically made by bonding flat layers of the material to each other, resulting in a flat footbed that does not support the natural shape and contours of the foot. This can cause pain, numbness, cramping and decreased performance.
DHC-7 Heat Moldable. All four quarters of the boot are lined with heat moldable counters.
Waxed infused laces hold firmly, do not stretch or leave irritating sticky clumps of wax like like standard coated laces.
Riedell Solaris Neo Set includes the Powerdyne Reactor Neo Aluminum Plate, Radar Halo wheels, Kwik Zenith bearings and Powerdyne Jupiter toe Stops.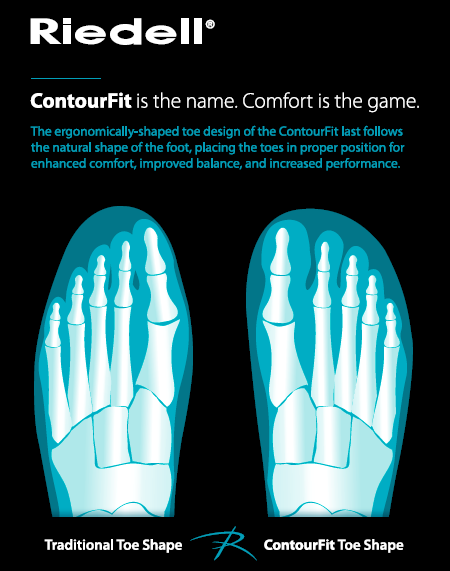 PowerDyne Reactor Neo Plate is a performance aluminum plate replacing the Rival Plate. This plate shares many of the same design elements as the Reactor Pro but at a fraction of the cost.
The 10° kingpin promotes more power and stability when compared to the 15°+ plates on the market.
The kingpin features click-action adjustment for precise customization, while the trucks are two-piece fixtures with lightweight aluminum hangars and chromoly steel axles.
The Reactor Neo parts are compatable/interchangable wiht the Reactor Pro plates.
10 Degree Kingpin Angle

"Click" Action Adjustment

1 Pieces Delrin Pivot Cups

Rounded Toe Edge Design

Silver Anodized Finish

Parts 100% compatible with Reactor Pro Series
Jupiter Toe Stop
Riedell is introducing the Jupiter Toe Stop from Powerdyne.
The Jupiter Toe stop is grippy, non marking and long lasting
A 54 mm diameter surface and 57 mm overall height
The signature bell shape and hollow forged aluminum stem reduces weight and keep skaters nimble.
Grippy, non-marking, natural rubber

Massive flat surface for stability

Signature dimples for extra bite

Bell Shape provides large surface and lightweight design

54 mm diameter stopping surface

57 mm overall height

Molded safety line indicates when rubber is worn to stem

Hollow forged 28mm annodized black aluminum stem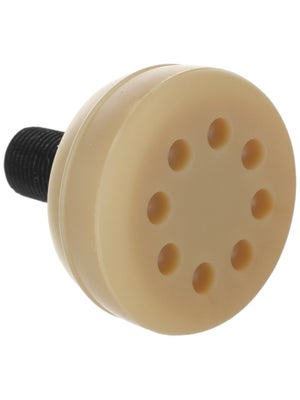 KWIK Zenith bearings are constructed of chrome steel races, heat-treated alloy balls and friction resistant Delrin retainters, pre spun with high performance oil. An ABEC rating is not used for this bearing, but it rolls like that of an ABEC9 or Swiss bearing. Kwik Zenith bearings are designed for minimal maintenance with maximum performance. An ABEC rating is not used for this bearing, but it rolls like that of an ABEC9 or Swiss bearing.
Pre-spun with high peformance oil

No break-in required

Max performance with little maintenance

High polish chrome steel races, heat-treated alloy balls and friction resistant Delrin® retainers

Smooth and Fast

16pk of 8mm bearings